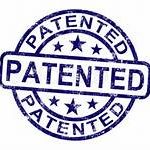 Patent & Trademark Legal Services
What is the difference between a patent, a trademark, a trade secret, and a copyright? see Different Types of IP protection
Are you an inventor, an entrepreneur or a small business owner?  Do you have an idea for a new product or service (which we collectively call a 'product') but don't know to determine its commercial value or how to protect it?   see How to Determine Value of an Idea?
A patent is a grant from the U.S. Gov.  http://www.uspto.gov that gives an inventor the exclusive rights to make, sell and use an invention in the U.S. for a limited period.  
Not all ideas can be protected by a patent.  Also, the way the invention is described and claimed in a patent may not adequately prevent others from making, selling or using a competing product.  Therefore, the initial questions should be:  How should my invention be described and claimed in a patent application that optimizes my protection? What kind of patent application should be filed? When the patent is granted, is the invention adequately protected?
Most inventors believe that obtaining a patent is the most important requirement for a successful product.  We disagree.  The most important aspect of a successful product is its 'value proposition'.   The basic question is: 'Why should a buyer buy you product?   The answer to this question is what investors and companies call the product's 'value proposition'.   For most inventors, entrepreneurs, and small businesses, the reason for filing a patent is to  protect the product's 'value proposition'.  
Most large oligopoly companies, such as Apple, Microsoft, spend 3 to 4 times more on marketing and branding to promote the 'value propositions' of their products and service  than they spend on new product development.    With the Internet and online  retail websites, such as Amazon, Alibaba, and Ebay, the strategy used by large companies for bringing a product to the marketplace can be copied by individuals and small businesses.  See Commercialization Topics page
What is NWPatents.com?
NWPatents.com is a website sponsored and maintained by Dean A. Craine, P.S. Attorney at Law.  It provides useful, easy to understand patent and trademark information to inventors, entrepreneurs, and small business owners to help them compete in the marketplace.  

Contact us for more information regarding Patents, Trademarks and Technology-Related Law matters. 
Telephone inquiries are welcomed:  (425)637-3035
_________________________________________________
Free parking |  Convenient Location | Easy Access (take exit 4 off I-405)